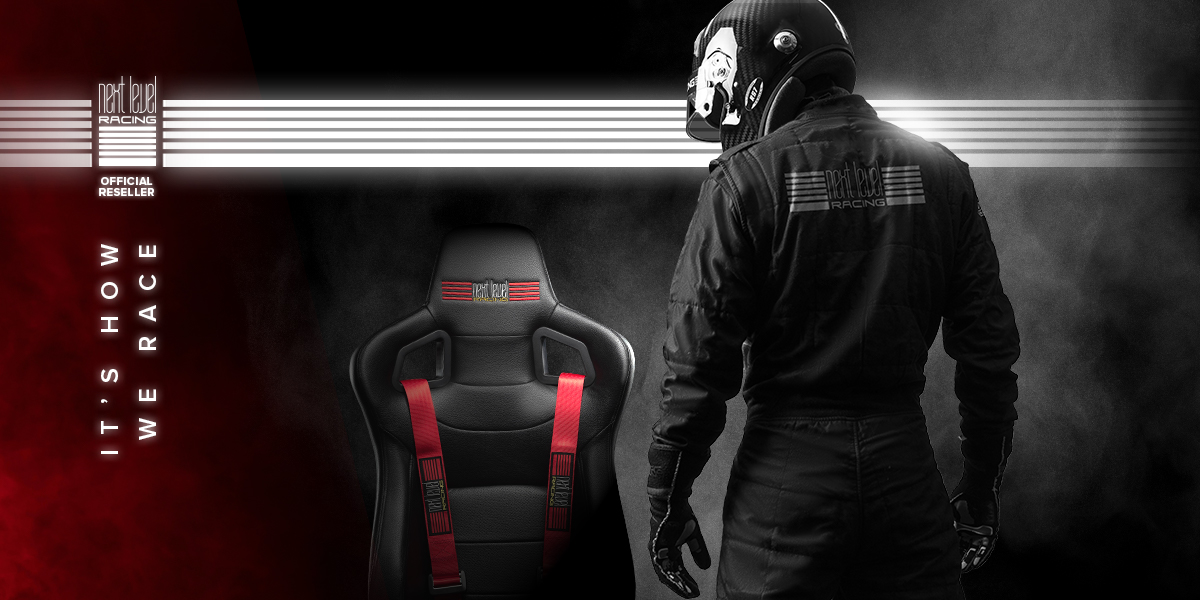 As Globally Consultancy, we are the only Turkey distributor of Next Level Racing as of 2020.
About Level Racing

Next Level Racing is a well-established company owned by an Australian racing enthusiast team that set out to increase the simulation experience by producing the highest quality and portable products for Sim and Flight users in the world. Next Level Racing appeals to many customers with its fixed Cockpits as well as moving Cockpits. The brand, which broke new ground in design with the F-GT Lite product, brought the bar to a higher level and finally launched the GT Lite product.
The clear focus of the award winning brand lies in innovation and quality to meet the demanding need of sim racers and gamers. Next Level Racing® continues to lead the market with innovative designs and technology. As well as a strong presence and partners in the global gaming industry Next Level Racing® also is an official PlayStation® licensee and official Global Sales Partner with Thrustmaster®. As a company Next Level Racing® has pride in challenging the industry with world-class products and has a passionate and innovative global team that continues to push boundaries. The Next Level Racing® range of products are sold in more than 40 countries and stocked by major retailers around the world Adding value to the existing structure and reaching new customers is a prerequisite for becoming a Next Level Racing Turkey dealer. If you want to be a Next Level dealer, you must also be a Thrustmaster dealer, you can apply to us by filling out the dealership form. If a positive consensus is reached after the evaluation process, we will contact you shortly.